Make today the last day you get pushed around.
Whether you were married or not, child custody disputes can be very difficult for all parties. Custody battles can be difficult and expensive. The Courts typically base custody orders on the best interests of the children. We can help you ensure that the Court hears your side, and help  you enforce orders that are not being followed. While it is important to be as cooperative as possible, you do not have to give in to every demand.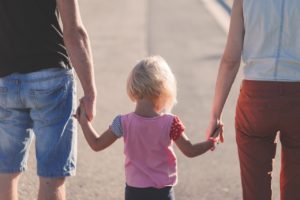 Establishing a Custody/Visitation Order
Not having a custody/visitation order is potentially a dangerous situation, since your ex might not want to co-operate on visitation. Your ex may decide to simply keep the children with them and not let you see them without a court order. Getting an order in place can avoid expensive problems later.
Best Interests of the Children
What is best for the children will be the key factor in determining a custody and visitation plan. The age of the children, who has been looking after them, and where the parents live, are just a few of the many factors used to determine this. Knowing what a Court will likely order can help you negotiate with your ex in mediation.
Modification
Typically the first custody order is only temporary and is just the initial step in the process. You and your ex will be parents for the rest of your lives, and until the children are at least 18 the Courts can be involved. You may need a formal evaluation, or you may settle in mediation. In any event, you need to have someone on your side who understands the process and the basis for child custody and visitation decisions.
Enforcement
Sometimes one side in a custody dispute will not want to comply with the orders. Maybe your ex is refusing to allow you to see your children, or refusing to get them back on time. This may be some kind of attempt to control you and your children. Maybe you've had some problems and have limited visitation. You may be feeling lost and alone. Once you have an experienced advocate on your side, you will not be alone any more. We can help you enforce an order that is not being followed. Regardless of whether it takes a contempt action, or the involvement of the police, we will be there and help you through it. Often, once the other side knows you can't be pushed around anymore, they will comply.
Custody and Visitation
The Court's primary consideration for a Custody and Visitation plan is the best interests of the children. Determining a plan can be a lengthy and difficult process. The more you and your ex agree on custody and visitation, the more control the two of you will have over the final plan. But you don't need to agree on everything your ex wants, and you don't need to get pushed around. If you have limited visitation, we can help you understand how to improve the situation.